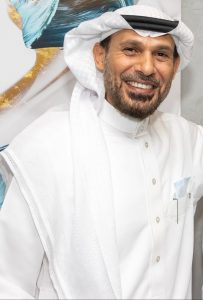 agave Trading Co. President
It was once a pure dream of the Saudi businessman / Imad Azhar, who knew how to fuse with high craftsmanship in one crucible, a mixture of patience, wisdom and
The long experiences in the commercial and tourism labor market for years with a great vision, and all of this was baited with the spirit of the ancient inherent in the smallest details of the place and its charming atmosphere and a list of the most delicious and finest dishes and drinks..
In Agave, you don't just eat what you love.. you will love what you eat..
The uniqueness that we got was not the result of one idea, nor was its goal purely for profit as much as we have been keen since our inception in 2012 to make your experience with us an experience worthy of leaving an imprint for your moments and reflecting on your mood, the energy of love was designed with everything in it. , Let's make Agave your favorite place that deserves your visit time and time again.
And just as we chose our name and our slogan from the legendary (Agave) flower, which symbolizes (life and abundance) with its many benefits and uses, Agave Restaurant and Cafe will always amaze you with its diversity and richness of details with all your senses of beauty, music and food, crowned with the smiles of the staff and visitors, it will become your always favorite destination.